Seawater Pool in Batangas
Beach Front Resort in San Juan Batangas
Safe and Secure Resort & Recreation
The Best Resort For All Occasions
weather in batangas
26°
Mostly Cloudy
05:5017:28 PST
Feels like: 30°C
Wind: 8km/h ESE
Humidity: 88%
Pressure: 1007.8mbar
UV index: 0
min 24°C
31/24°C
31/25°C
31/25°C
30/25°C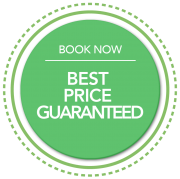 Welcome to Calubcub Bay Resort and Recreation
Calubcub Bay Resorts and Recreation is located at Sitio Puntor, Calubcub 1, San Juan, Batangas (along the way to Laiya), Calubcub Bay Resort is just about 2 hours' drive from Manila.
The Resort sets on 4 hectares of land area populated with tall coconut trees and a 100 meters beach front facing the spectacular ocean view of Tayabas Bay and the Islands of Marinduque and Mindoro.
In addition to the Beach, the Resort has two huge Swimming Pools, one is Chlorinated Pool and the other is Seawater Pool.
Whatever the occasion, wedding, family and friend group's reunion, team building and other related activities, our experienced team will take care and assist you in making your event memorable.
Whether you want a lazy day on the Beach, steps away from your villa, or a bottle of beer and cocktails at our Deck Resto Bar, a relaxing walk through the seashore or strolling under tall coconut trees, a breath- taking boat ride, the management and staff of Calubcub Bay Resort are committed to provide you with the most memorable experience
Relaxing. Nice place to stay for team buildings and family gatherings.
Just been there yesterday for a half day tour. thumbs up! resort is clean and well maintained, hospitable staff, relaxing place, worth the price. thanks ms. charmaine . 🙂 kids and i love the warm water of the pool.
This is by far the best place to conduct team building. Staff are all hospitable. Clean and very affordable. Secured and private and awesome getaway. I will definitely recommend this place to everyone!
We rented the 3 dormitory rooms. The rooms are very nice and comfortable. The restaurant also offers affordable and good food. The kitchen in the room also has pots, pans, plates and utensils which make it more convenient if you choose to cook your own food. The staff are also very accommodating and helpful. Overall I'll give it 4 out 5 stars because of the beach. Thank you Calubcub Bay Resort!
This place is highly recommended.. staff are hospitable, the place is clean and well-maintained, quiet, peaceful and good food! A place where you can relax along with family and friends!